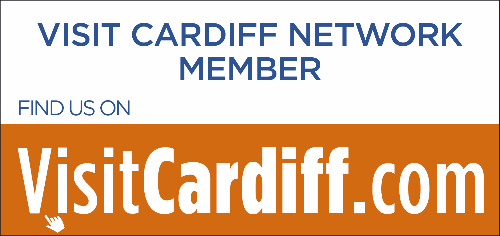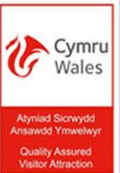 Explore in comfort on board our 90 seat heated water bus
PRINCESS KATHARINE
From the historic Cardiff Bay or
Bute Park in the heart of the city
FAMILY TICKETS
LOYALTY CARD FOR REGULAR TRAVELLERS
**Extra evening trips daily until 2nd September**
Weeping Window - beautiful tribute to the fallen 1914-1918 at the Senedd Cardiff Bay 8th August to 24th September
*SERVICE ALL YEAR ROUND - WEATHER PERMITTING*
OPERATES WITH TWO QUALIFIED BOAT MASTERS IN CHARGE - DBS CHECKED
Hear the history, see the sights as you relax on board with our FASCINATING COMMENTARY
Choose PRINCESS KATHARINE for your group/special event - PERFECT FOR SCHOOL TRIPS
*group rates for 20 or more (pre-booked)*
FIND US?.....
CARDIFF BAY

CF10 4PZ

-on the Lower Board Walk at the bottom of Roald Dahls Plass or down the steps by the Pier Head/Senedd
DISCOUNTED PARKING IN CARDIFF BAY FOR OUR PASSENGERS
WE ARE PLEASED TO OFFERALL OUR PASSENGERS DISCOUNTED PARKING WITH Q-PARK, OUR PREFERRED PARKING PARTNER. THE Q-PARK OPERATES IN THE CARDIFF BAY CAR PARK IN PIERHEAD STREET CF10 4PH WHICH IS APPROXIMATELY 3 MINUTES WALK FROM OUR BOOTH AND BOARDING POINT. WE HAVE AGREED A SPECIAL DISCOUNT RATE FOR OUR CUSTOMERS OF 15% ON ALL PRE-BOOKINGS. TO PRE-BOOK AND GUARANTEE YOUR SPACE PLEASE VISIT:
http://www.q-park.co.uk/parking/cardiff/q-park-cardiff-bay
and use the code "Princess Katharine" to apply the discount
CITY CENTRE

CF10 1BJ

- Bute Park near Pettigrew Tea Rooms opposite Holiday Inn
Special offers:
Buy 1 get 1 free tea or coffee at the Norwegian Church, Cardiff Bay with your ticket/leaflet.
Complimentary drink with meal at San Martino restaurant Mermaid Quay with ticket/leaflet.(Terms and conditions apply - see details on boat)
Our service may be affected by extreme weather, please feel free to call 07445440874 for latest information!
For a weekly update on any timetable changes, please see timetable page
see timetable page.......